Financial planning the way it should be
Deliver a powerful digital experience, at home or on the go
Financial planning the way it should be
Deliver a powerful digital experience,
at home or on the go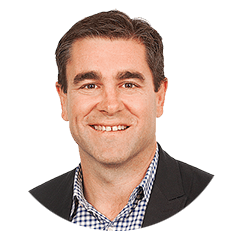 "We mandate the use of myprosperity to our clients because of the efficiencies it offers in gathering all their financial information in one place. Our clients know that if they want to work with us, they need to be on myprosperity."
Andrew Beattie Director Sydney/Newcastle, PKF Australia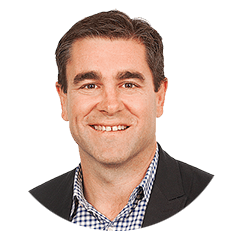 "We mandate the use of myprosperity to our clients because of the efficiencies it offers in gathering all their financial information in one place. Our clients know that if they want to work with us, they need to be on myprosperity."
Andrew Beattie Director Sydney/Newcastle, PKF Australia
Fact finds just got a whole lot easier
Don't waste time chasing incomplete information from clients. Automate the fact find process with the Form Fill wizard.
Digitise your firm's fact find and turn it into a wizard for clients to complete via the wealth portal.
Your clients will be prompted to update any missing details at a later time thanks to automated reminders.
Any assets or liabilities entered are saved to the portal and can be kept up to date for future use by enabling live data feeds.
Say goodbye to endless back and forths, tedious pdfs, and last minute additions by taking your fact finds to the cloud.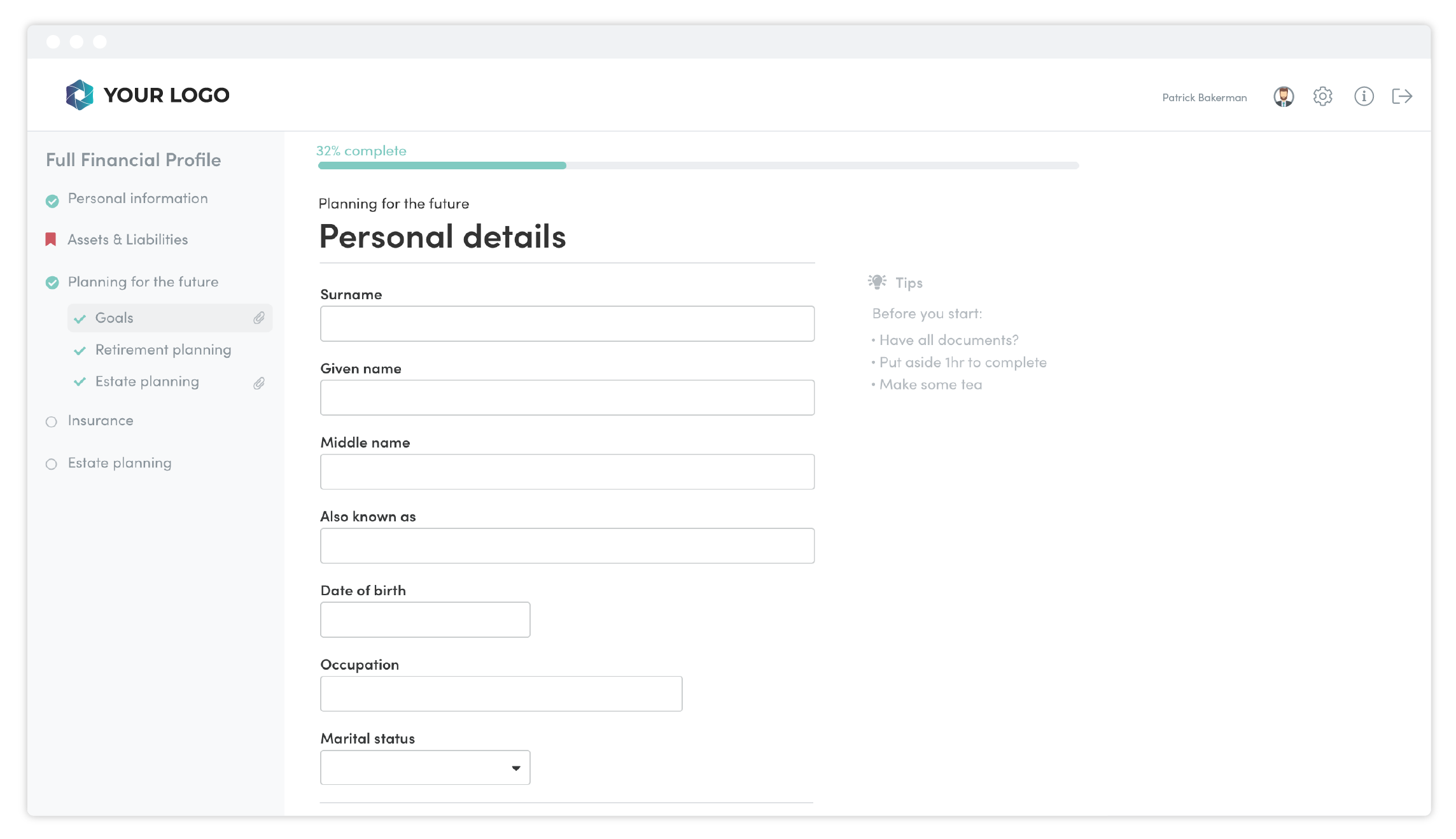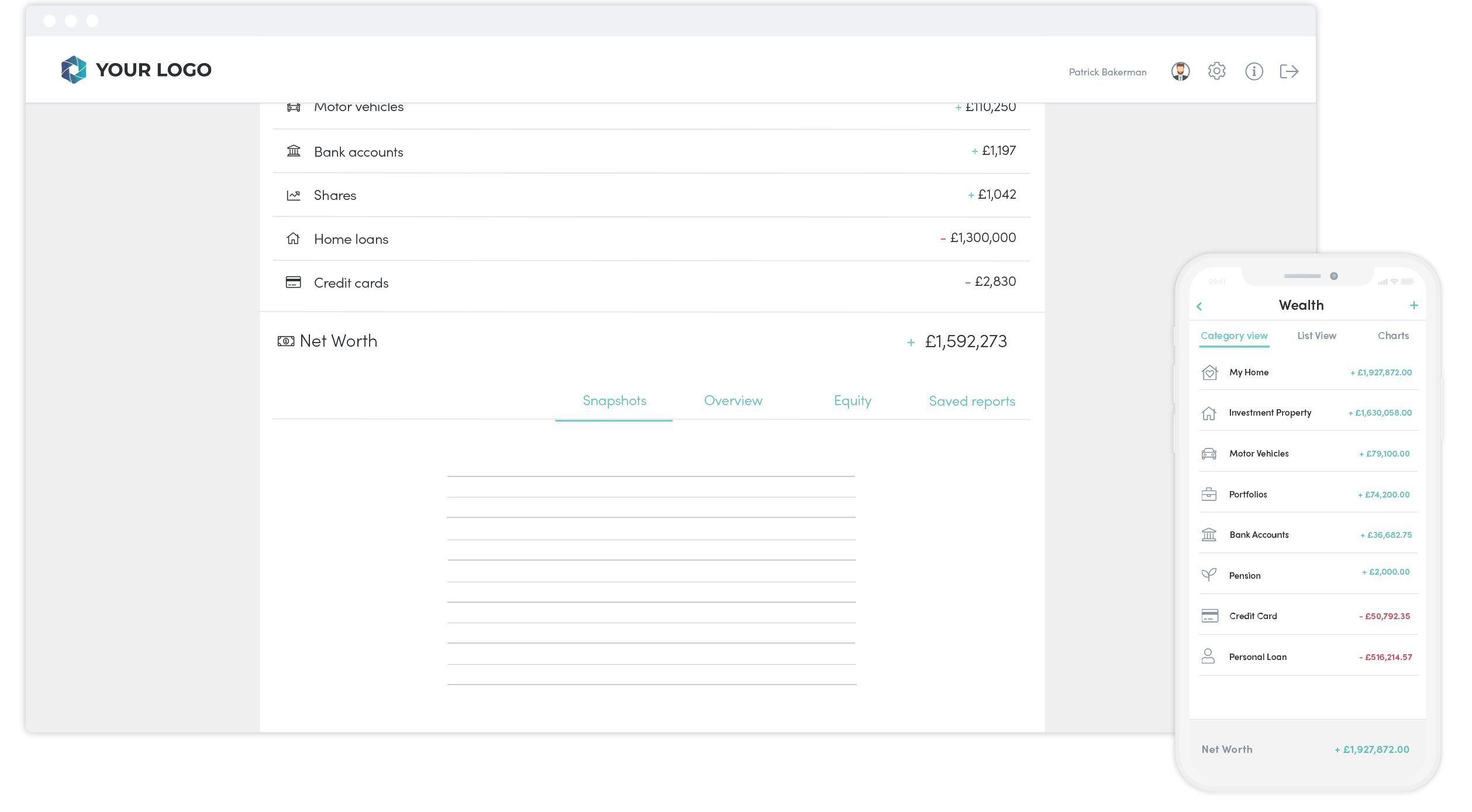 An experience you and your clients will love
Your wealth portal comes packed with great features you can use to create a holistic experience that fits your business needs.
Powerful goal setting, reports, and cashflow tools help you get your clients where they want to be.
To-dos, campaigns, and built-in surveys help you engage with clients at home or on the go.
Supported by powerful analytics, the portal helps you get visibility over your clients' needs so you can better seize opportunities.
Register for a free demo and discover how we can transform your business.