Finances – sorted.
Redefining personal finances for advisers and their clients.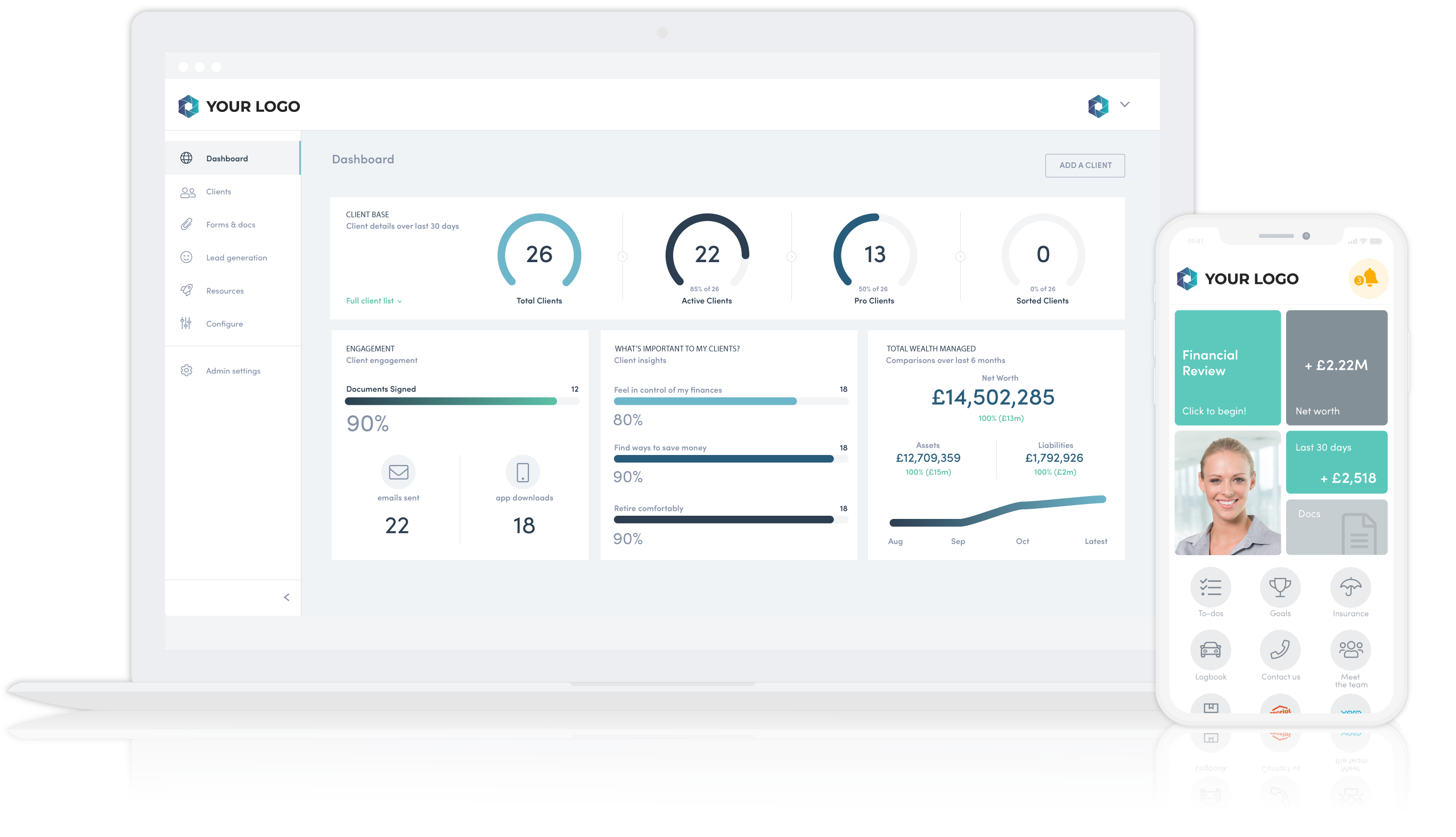 Finances – sorted.
Redefining personal finances for advisers and their clients.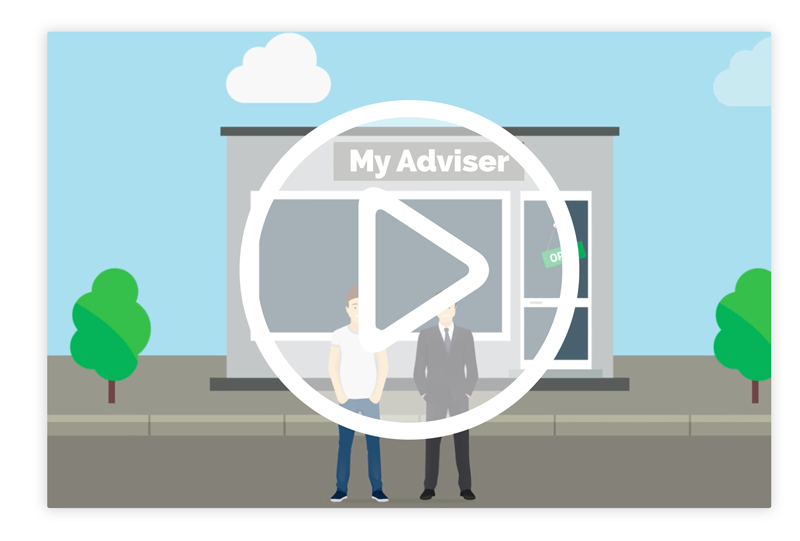 Personal wealth redefined
myprosperity empowers advisers and their clients to make the most of their finances.
Powered by live data feeds, the client wealth portal offers everything from cashflow to budgeting, property, tax, and estate planning. Clients can manage their entire financial world in one place.
On the adviser side, myprosperity helps you scale your business with automated monthly reports, integrations with the main accounting and adviser platforms, and built-in lead generation tools.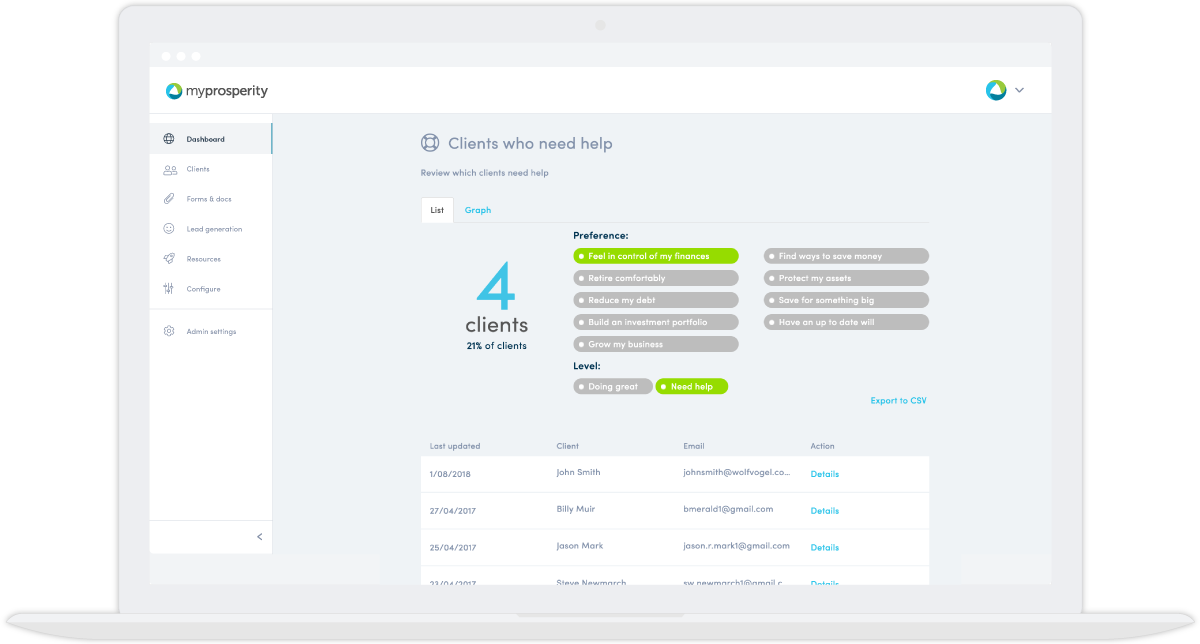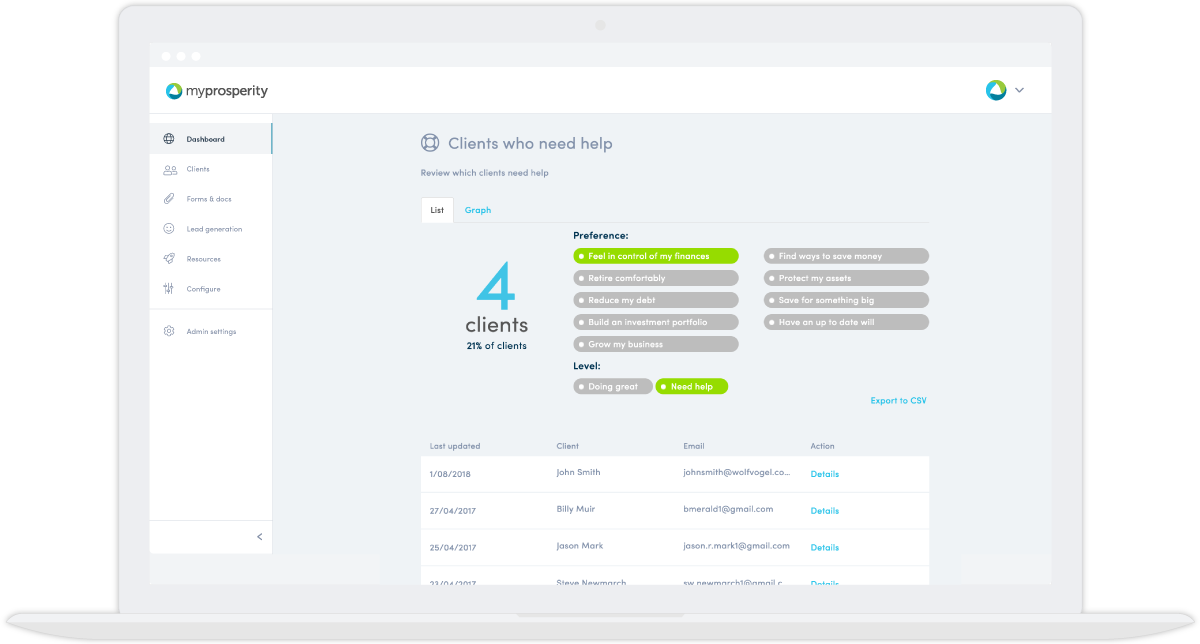 Adviser Benefits
Drive business efficiencies
Don't waste time chasing missing data. Your clients' profiles are always up to date so you can focus on what's important: supporting them through key financial decisions.
Increase client engagement
Digital document signing, automated reports, and built-in check-ins mean you can provide more value to your clients when and where they want it.
Grow your digital brand
Elevate your brand by rolling out a branded wealth portal and mobile app. Capitalise on powerful macro level insights to seize opportunities and scale your business.
Client Benefits
Make smarter decisions with your adviser
Plug in all your assets and liabilities for a real-time, consolidated view of your entire financial world. Everything is in one place!
Track your success
Your wealth portal's powerful budgeting and cashflow tools let you set goals, track your spending, and see how you're stacking up.
Live the life you want to live
Upload your will, insurances, rental statements and other important documents so you and your loved ones always know where everything is.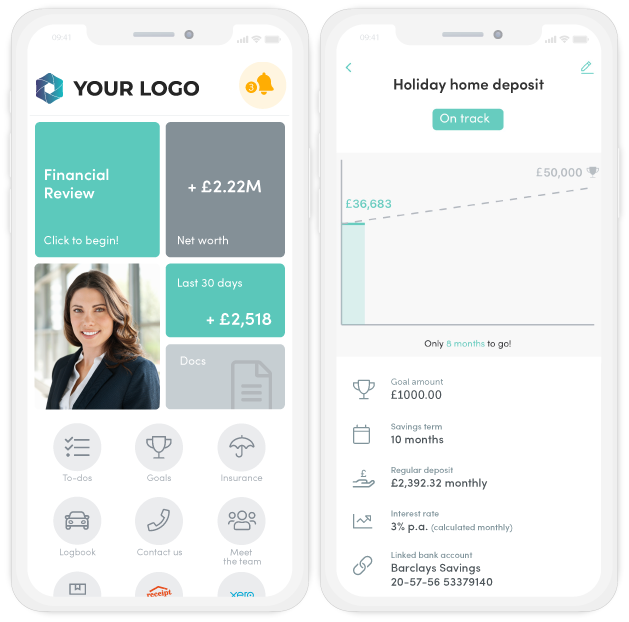 Register for a free demo and discover how we can transform your business.